Pavel Klukin
Pavel Klukin - the AKPPro author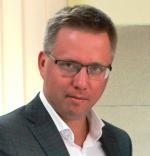 Head of SMART Engineering Center.
Candidate of Technical Sciences, Associate Professor. He graduated with honors from the Moscow Automotive Institute (MAMI), graduate school, received additional education in the field of management and psychology. For 10 years, Favorit Motors has gone from a diagnostician to the general director of a corporate academy. He was engaged in the development and implementation of service standards, the creation of a quality control system for customer service and repair, the development of dialogue services, the optimization of business processes, the selection and training of personnel.
Head of the SMART Engineering Center.
Independent expert of MIP LLC, AKKORK, Trade Union Agency. Member of projects of the Ministry of Education of Moscow, developer of authoring teaching methods and models of educational equipment, chairman of the State Certification Commission at leading technical colleges in Moscow.

The author of more than 40 publications in scientific journals, co-author of the textbook "Fundamentals of the Design of a Modern Car" with the stamp of UMO RF, has patents for inventions (hybrid cars, energy efficiency systems).
All articles of current author