Issue: August 2018 (#10)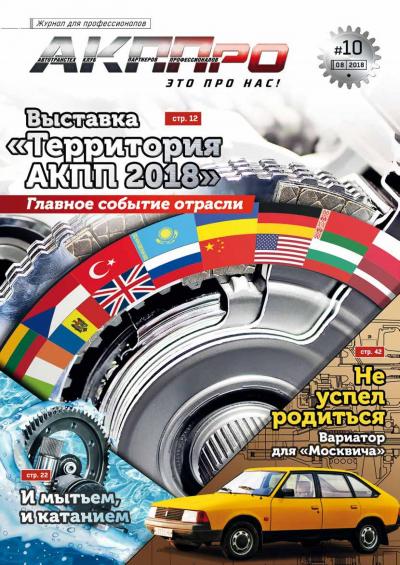 In the upcoming issue of the "AKPPro" magazine,we are going to tell you about the development of regional service centers specializing in automatic transmission repair. Having started its operation in Izhevsk, Alexander Barmin's company has now branches in six cities of Russia.Vadim Bebeshev is looking into the issue of benefits of torque converter tuning. The "Businesstechniques " column is devoted to the problem of choosing a part-washing machine.
Also in this issue we are presenting a new column – "History". Here, the CVT design for "Moskvich 2141" will be reviewed by its author, Dmitry Dorofeyev. Vladimir Raskin will share his memories about the projects of other ATs of the Soviet times.
Valery Chusov
Editor-in-chief
Issue preview
Articles to read online